Typical opportunities:
●
In manufacturing plants key focus is normally on equipment with complex processes such as e.g. the pyro or grinding process in cement manufacturing.
●
Material handling equipment (such as e.g. belt, apron, chain, screw conveyor, air slides, pneumatic transport systems etc.) involves (a lot of) small equipment and is therefore often considered as 'auxiliaries' of a process.
Therefore, those links are often found one of the weakest elements (often invisible) in the production chain or a large contributor to increased production costs.
Examples of opportunities in manufacturing plants:
Typical symptoms as shown here indicate that there are potentials for optimization:
Reduced production capacity due to auxiliary equipment limitations:
●
Reduced grinding capacity due to conveyors, chute blockages, unexpected break down, high bucket elevator Amp's or air-slides restrictions.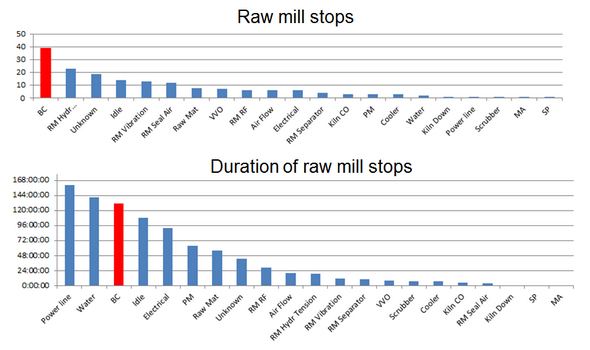 Downtime of main production equipment due to auxiliary equipment:
●
Frequent raw mill stoppages due to unexpected belt conveyor break-down's.

Targeted raw material quality not achieved:
●
High lime-saturation/fluctuations due to insufficient blending/mixing in the process chain.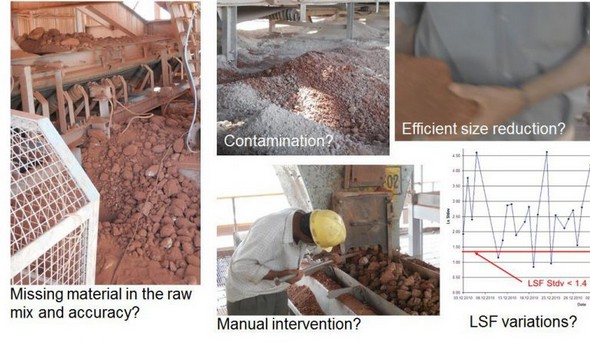 Excess spillage & dust generation:
●
Premature equipment damages, production losses, working environment, environmental compliance, cleaning and repairing downtime and costs.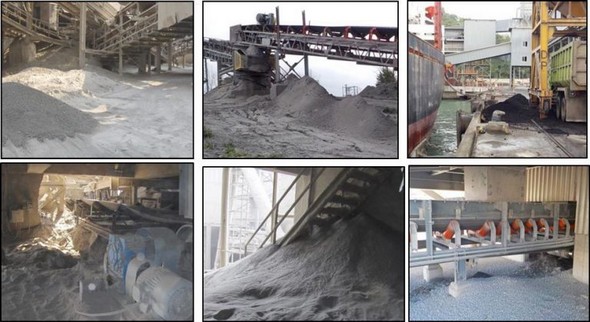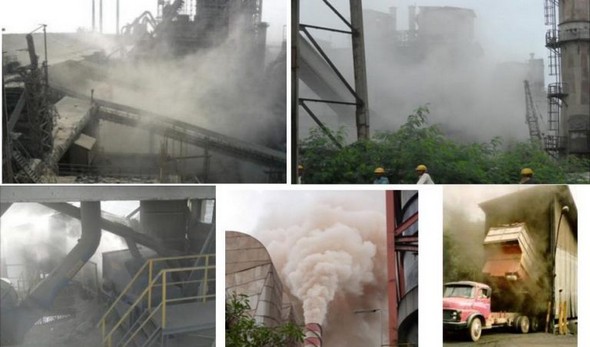 High inbound and outbound handling cost with low automation:​
●
Manual port unloading/loading and transport involving manpower and heavy equipment with re-handling at different storage locations without automation.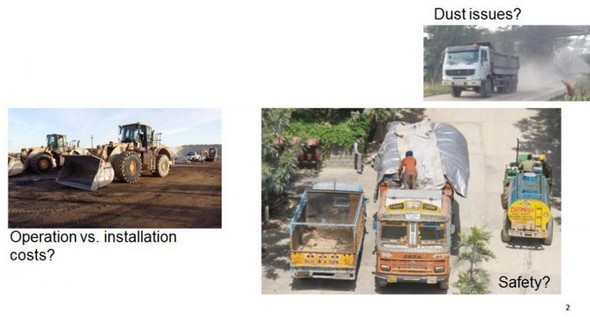 Operational and organizational efficiency:
●
Permanent manpower requirement to keep production alive at bin/hopper extraction and conveyor chutes blockages as well as extra maintenance and cleaning jobs.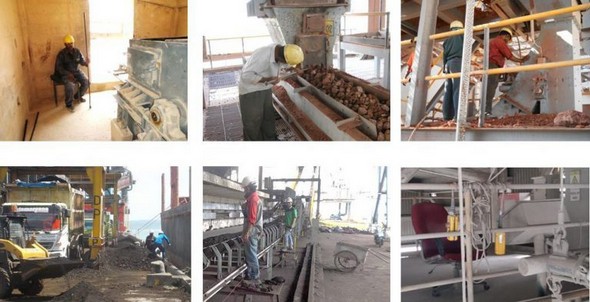 Inefficient metal separation:​
●
Reduced mill capacity, excess roller wear and damages, vibrations and possible gear-box failures, logistics for contaminated reject material (involving heavy vehicles, manpower and products)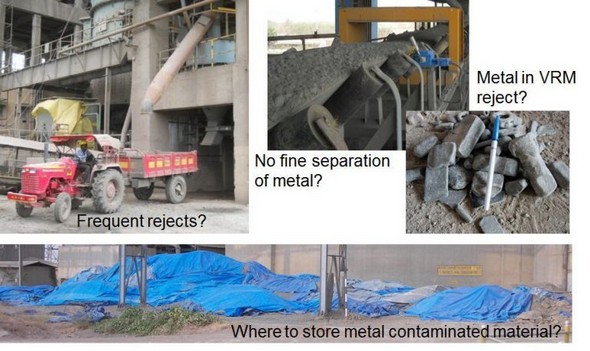 Excess wear on equipment:

●
Frequent patch work on conveyor chutes and duct works (causing also wear on surrounding equipment as well as high cleaning costs) with limited manpower requirement.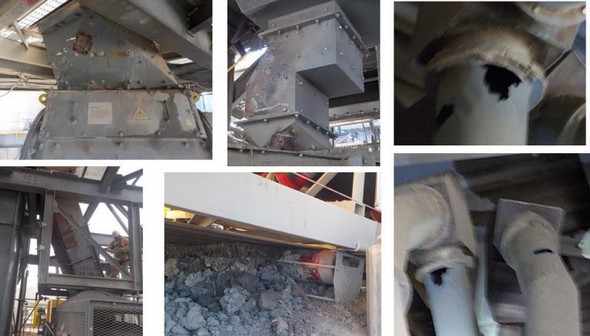 Material dispatch (bulk/bags) limitations or demurrage charges:

●
Waiting times for (customer's) truck's to receive purchased products or waiting time to unload raw materials causing very costly demurrage charges.
Extreme Seasonal Conditions:

●
Conveyor chute blockages during cold winter or rainy monsoon season hampering production and requiring extra manpower and efforts.